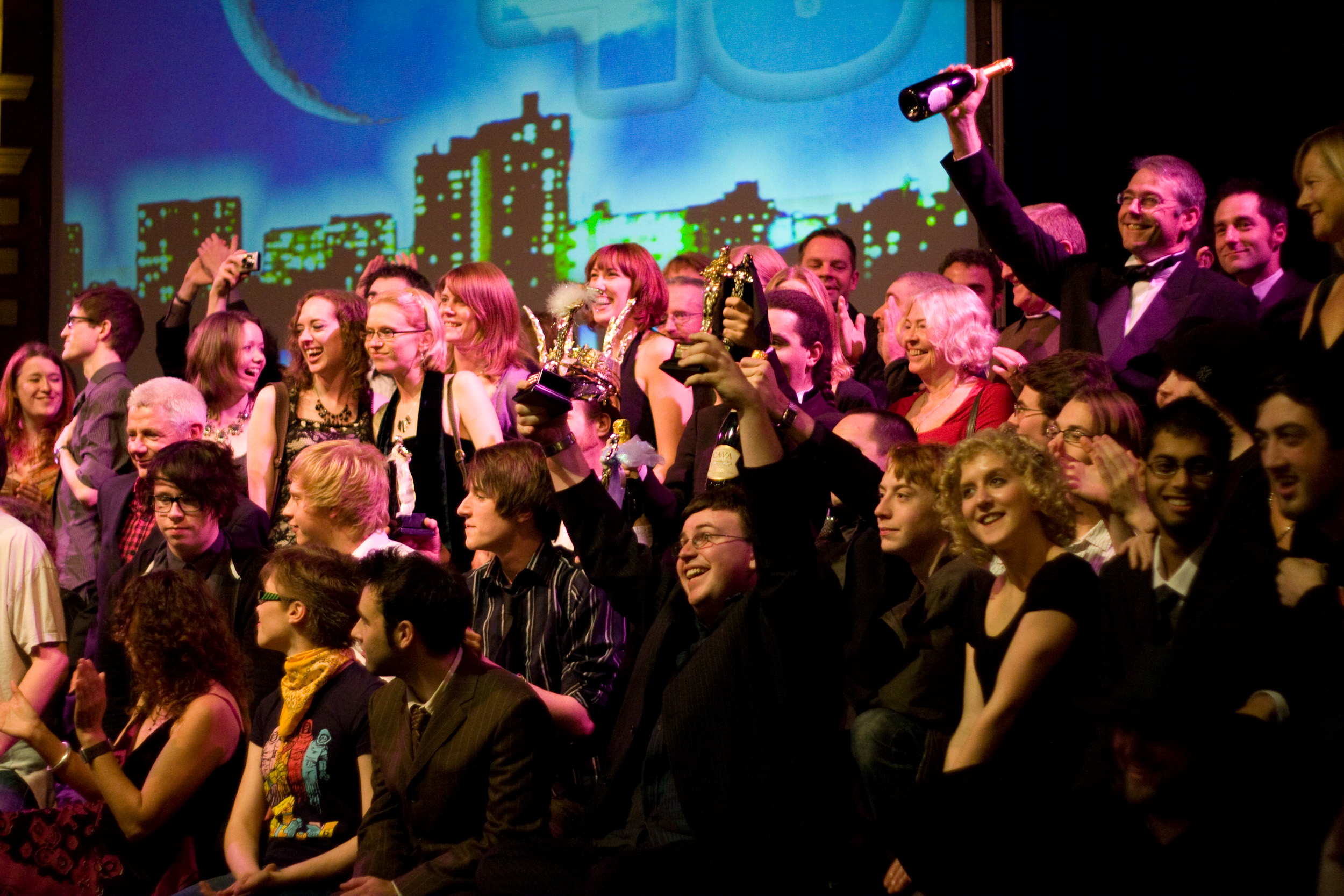 DVMISSION PRESENTS on Saturday 17th March at The Wedgewood Rooms, 7.30pm-11pm (with free after party to 1pm).
DVMISSION PRESENTS is an immersive cinema experience, a glittering premier screening and an awards night all rolled into one. Imagine if David Lynch directed your favourite film, then let yourself loose in this imaginary world. Dress to impress for this immersive makeover and meet some real life lynchian characters.
DVMISSION PRESENTS is a night of boutique immersive cinema in which the audience becomes part of the narrative. Watch short films produced by local filmmakers especially for the night and vote for the best in our "The audience raved about it" award! Take part in this red carpet awards ceremony which will see the presentation of the much coveted Pompey Oscars then join the after party for a night of hedonistic revelry.
"It's the Sex Pistols meets the Oscars!" 
Audience feedback (2008)
"Lights, Camera's and Rock n Roll" 
 MISSION Producer (2007)
"It's better than Christmas!" 
Audience feedback (2011)
DVMISSION PRESENTS has a dress code: costume de rigueur for carnival, so anything that is themed, blinged, cocktail, black tie, white tie, posh frocks, mysticore, my little pony. Interpret the dress code as you wish but do make an effort or our diligent security team may refuse entry (there will be furry costumes available to borrow for those who don't at least make an effort).
This year there will also be PRIZES for the BEST FANCY DRESS so even more incentive to get glammed up in response to this years theme.
Doors will open at 7.30pm and the event runs to 11pm when it will transform into a night club (included in the ticket price) for the after party. So if you are ready for a PARTY then this is the night for you.
Tickets will be available in advance for DVMISSION PRSENTS from the Wedgewood Rooms Box Office either online or in person during normal opening hours. There are limited seats available so you are encouraged to get your tickets in advance. While we will be selling tickets on the night it will be on a first come first served basis.
The POMPEY OSCARS will be given for:
♣ Best Film (professional)
♣ BestFilm (non-professional)
♣ Best Actor
♣ Best Actress
♣ Most Cinematic Moment
♣ Best Sound Design
♣ Best Editing
♣ Most Inspired Prop
♣ Most Astonishing Special Effect
♣ Best Story
♣ Spirit of DVMISSION (judges special award)
♣ The Audience Raved About it! (premier night audience vote)
Saturday 18th March, doors 7.30pm-11pm (followed by free entry into the DVMISSION club night experience).
Tickets £TBC in advance or on the door at Wedgewood Rooms Box Office.
Address: 147b Albert Road, Southsea, PO4 0JW
Box Office: 023 9286 3911
Email: tickets@wedgewood-rooms.co.uk
Contact DVMISSION: operations@dvmission.co.uk
Phone: 07894 899 044
FaceBook Event: TBC
Save